Global minicab firm's computerised system approves fake insurance papers amid fears such exploitation by drivers may risk passenger safety
The taxi giant Uber is reviewing its systems in the UK after an investigation raised questions about the robustness of its approval procedures for driver documents.
Drivers have claimed that as Uber expands rapidly, the system is vulnerable to cheating by those looking to save money following reductions in Uber's fares – a claim denied by the insurgent technology firm.
The Guardian demonstrated that a driver was able to pick up a paying customer having provided fake insurance paperwork via its computerised system. Some drivers fear that breaches in the technology could put customers' safety at risk.
The regulator Transport for London (TfL) has now launched an investigation into Uber over the breach.
The San Fransisco-based technology company has 15,000 drivers in London working through its smart-phone app. It has been valued at more than $40bn (£26bn) and has expanded rapidly in cities around the world.
Uber's driver approval system encourages them to submit renewals of insurance, driving licences and MOT certificates through the internet "to save time and costs of coming in to the office".
The Guardian worked with a whistleblower who wanted to test Uber's system after hearing that other drivers may be trying to find loopholes to cut costs. Insurance premiums for new drivers in the UK can cost up to £4,000 ($6,200) a year.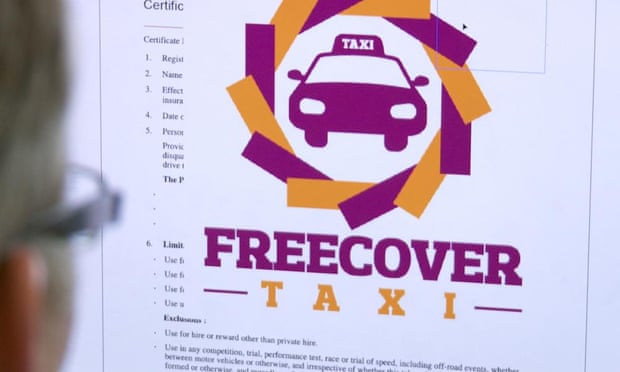 He uploaded an entirely fabricated insurance policy under the logo of a made-up insurance company, "Freecover", and Uber approved him to pick up customers.
"Photoshopping is what everyone is talking about," said another Uber driver on condition of anonymity. "With the fares coming down you have to look at other ways of exploiting the system."
It was impossible to verify how widespread such attempts to cheat the system are, and Uber said drivers attempting to use fake documents would be reported to the police.
Jo Bertram, the regional general manager for Uber in the UK, Ireland and Nordics, said the breach of its vetting procedure with the Freecover document was "a unique situation". She strongly denied there was a wider problem with the company's "very robust" document handling.
"It is absolutely not possible to cheat the system," she said. "Public safety is our number one priority. We have no interest in allowing any driver who is not fully licensed and insured on the platform."
But Uber admitted a member of its staff approved the fake Freecover document even though the insurer on the letterhead does not exist.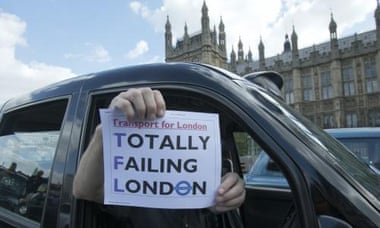 Despite admitting to the mistake by approving the Freecover insurance, Uber has de-activated the whistleblower from its system and reported him to TfL and the police.
The driver, who asked not to be named, said Uber appeared to be trying to "shoot the messenger" and said he was acting in the wider public interest. He stressed he had genuine insurance in place when he posted the fake document.
"We have demonstrated you can take a job on a fake document but I had genuine insurance," he said. "It is absurd and uncalled for."
Uber said its failure to spot the fake document was "a unique situation triggered by a deliberate attempt to try and cheat the system". But it said it shouldn't have happened and the company was taking the situation seriously.
"The Guardian has helped identify an important point and we are always looking to improve our document management processes," said a spokesman. "We are going through our processes and evaluating them to make sure something like this can't happen again. It [the fake document] was checked. It was a case of human error. The team involved has been spoken to to ensure our high level of practice has been maintained at all times."
The company said it would reduce the number of insurance companies drivers can use in the UK, to help prevent fraud.
Uber said on Friday it had a "backstop" insurance policy that would cover customers if a driver had an accident without insurance. However, it said, this did not exempt drivers from having their own insurance policy which was required by law and the terms of their private hire licence.
"All trips are covered by commercial insurance," said a spokesman. "Uber maintains coverage to ensure that this is the case."
Source: The Guardian