Uber has extended an "olive branch" to black cab drivers, offering them a year's free usage of the app but also criticising the world-famous Knowledge.
In a post on their company blog today, Uber's Jo Bertram wrote: "From today black cab drivers will be able to use the 'TAXI' option on Uber's app to connect to paying customers with zero service fee for the first twelve months.
"For Londoners it means they can order a traditional black cab at the push of a button and pay electronically through their phone, rather than worrying about cash. For taxi drivers it's a chance to get a fare when there are no passengers on the street or they're waiting in a long queue at a rank."
Although this offer was intended as an apparent peace offering, an attack on The Knowledge went down less well.
Uber's blog said: "The Knowledge, for instance, is rightly legendary. But it means memorising 25,000 streets and 20,000 landmarks – a skill that can take up to four years to master.
"In the age of GPS and live traffic apps, is such an onerous test still needed? Could a modern version of The Knowledge that took advantage of new technology and only took a year to complete be just as effective?"
Taxi groups have reacted to the comments, describing them as a "PR stunt" and "posturing".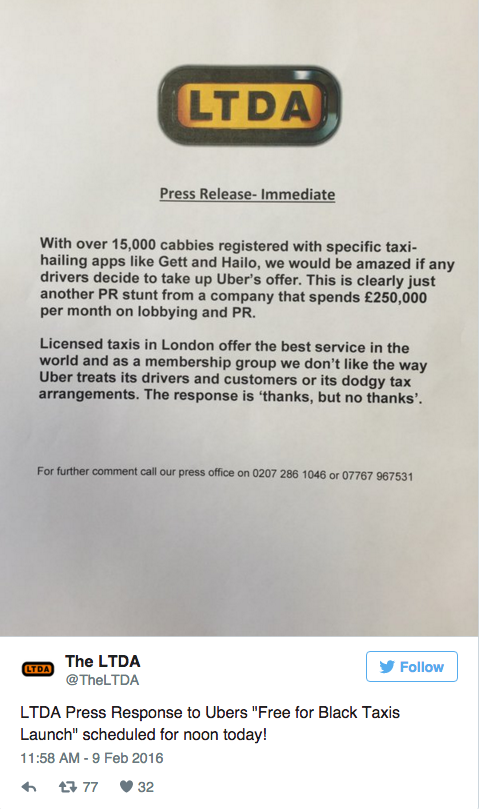 Source: LBC