Editorial Comment On The Sarah Thompson Rape Article.
It takes courage to face the publicity after such a horrendous life changing experience such as Sarah went through. Sexual assaults including rape in unbooked, unlicensed and bogus minicabs are far more common than the authorities would have you believe.
The Met Police have stated that 90% of all rapes and sexual assaults do not get officially reported and do not appear on their statistics. These attacks are life changing events the affect not just the victim, but in many cases, completely wreck the lives of families.
The most disgusting aspect of these attacks is that many are completely avoidable. 
Licensing authorities will say they do what they can to inform and educate the public.
But is this really enough?
Local authorities and the police see these attacks as no more than collateral damage, as the seek to clear the streets of night revellers by any means possible.
This includes unbooked, unlicensed Minicabs.
Huge efforts are made to hide or disguise the statistics and in certain cases, non penetrative attacks have simply been recorded as physical assaults.
Through lack of enforcement, sexual predators are allowed by licensing authorities and local councils to wait, completely unhindered outside clubs, bars and night spots for fresh victims, hidden away amongst the lines of illegally plying for hire touts. Rachael Griffin of the Susie Lamplugh trust, went on Sky News to inform us that an unlicensed Minicab is now the preferred method of the sexual predator.
In London, there is virtually no visible enforcement as TfL refuse to use their budget to police venues and keep the public safe. We have reports from many drivers who have called police over ranks being blocked by touts. These drivers all tell the same story, that police refuse to attend the scene, stating falsely that its the local councils responsibility.
At night, the streets of London become a free for all as wardens and police turn a blind eye.
The sad fact is, the majority of these attack could be avoided simply by banning satellite office licenses and enforcing the laws relating to illegal plying for hire, outside venues. Every licensed venue should have a licensed Taxi rank directly outside the exit. It should be part of the licensing conditions that marshals should be supplied by the venues, to make sure touts don't operate outside.
Between them, Boris Johnson, Sir Peter Hendy and Sir Bernard Hogan-Howe are ultimately responsible for the proliferation of London minicab related sexual assaults including rapes, in as much as they facilitate the predators by non enforcement.
They are as much to blame for these attacks as the perpetrators themselves.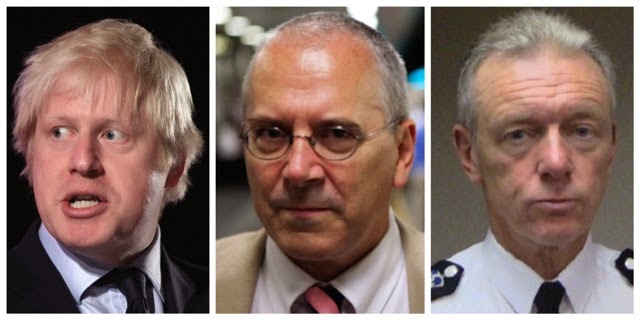 How do these people sleep at night?
Jim Thomas Editor Taxi Leaks.