Monday 1st July saw The Albany Taxi Charity Fund return to the seaside town of Margate for its second outing of 2019.
This year Taxis (which can be seen on the MiramarSpeedCircuit website) left from various locations with the vast majority meeting at a school in Oprington where they decorated their taxis with balloons and Yellow Ribbons which has now become somewhat of a signature thing for the Albany.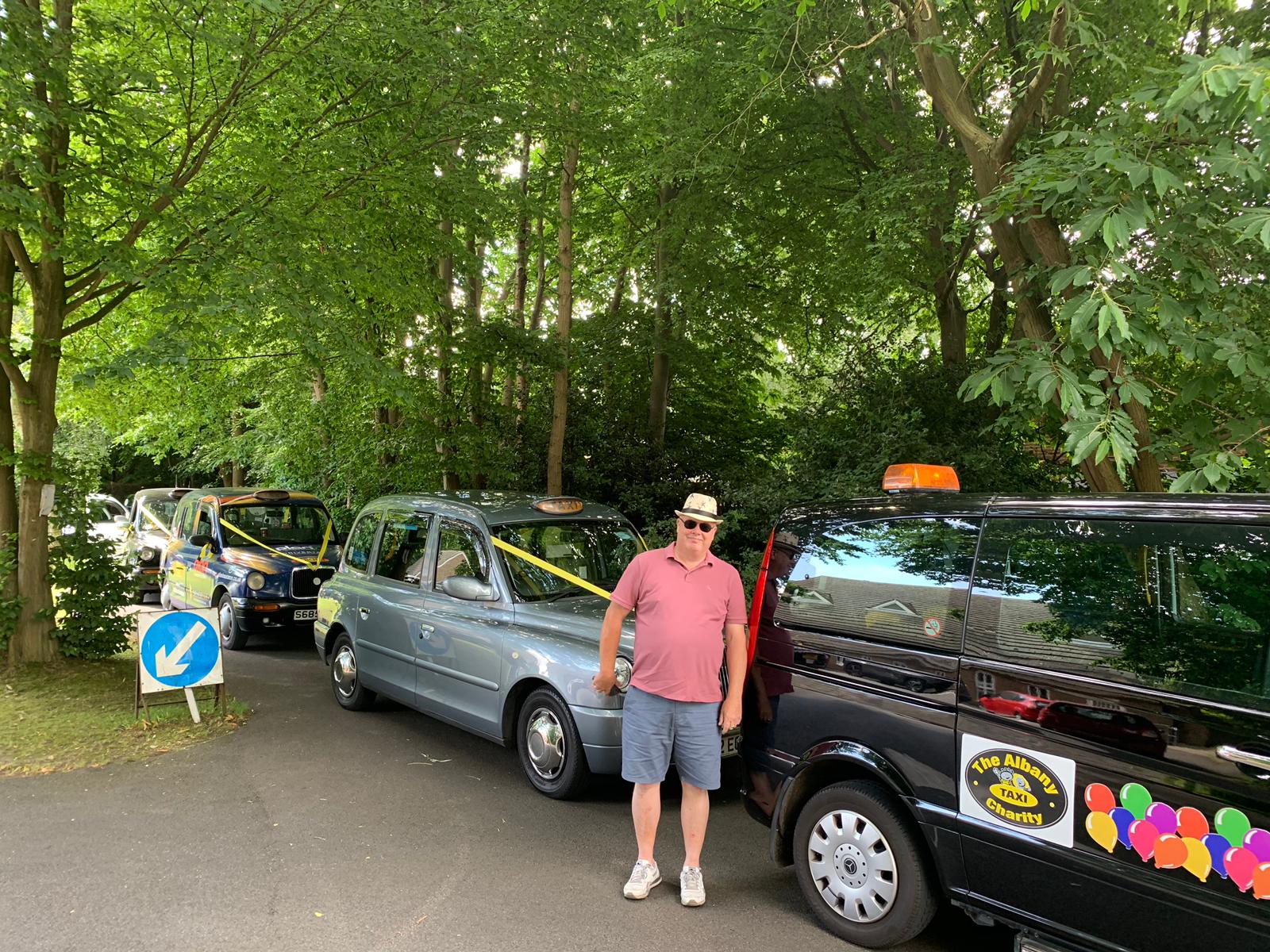 25 of us met in the Medway Village of Upnor where we were treated to a slap up Full English Breakfast in the Tudor Rose pub after which 5 of the Taxis left to pick up Children from Chernobyl and the remaining 20 went onto to Rainham to collect children from the Step and Learn Centre in Rainham.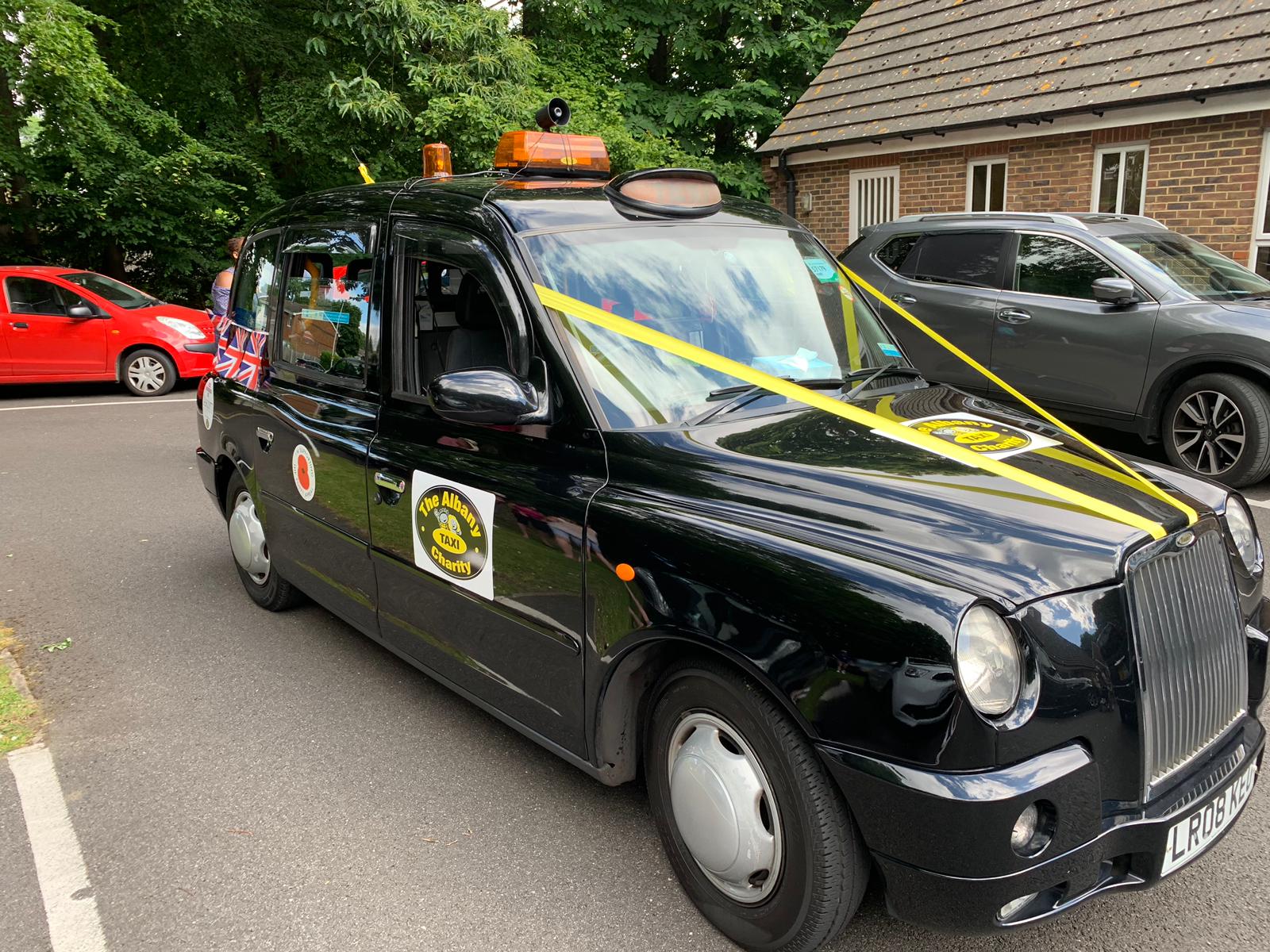 Once all of the Taxis had been allocated their children who all suffer from a range of disabilities, we set off to all meet up at the Moto Services on the M2 for which is used as a meeting place for the trip and a short comfort break for those that have travelled further.
At 11::00 am it was all back into the Taxis and the convoy formed up bound for Margate escorted by the Unity Support Riders and assisted by the Police who helped with the departure from the services.
The convoy of brightly decorated Taxis arrived in the Seaside town of Margate at around noon where the drivers dropped their exited children and carers at Dreamland before going off to park up their Taxis for the afternoon.
Once in Dreamland the drivers were treated to a lunch of chicken and chips while the children enjoyed free entrance to the ride's courtesy of Dreamland.
After the children had enjoyed the afternoon in Dreamland they were then treated to chicken and chips and a disco before heading back to their taxis tired and ready for the journey home.
The journey down was uneventful which is totally different to the journey back home, on leaving Margate we were informed that the M2 was closed due to a lorry fire so alternative routes were required which was fine for those heading back to London but the fire was very close to where we needed to drop our children in Rainham.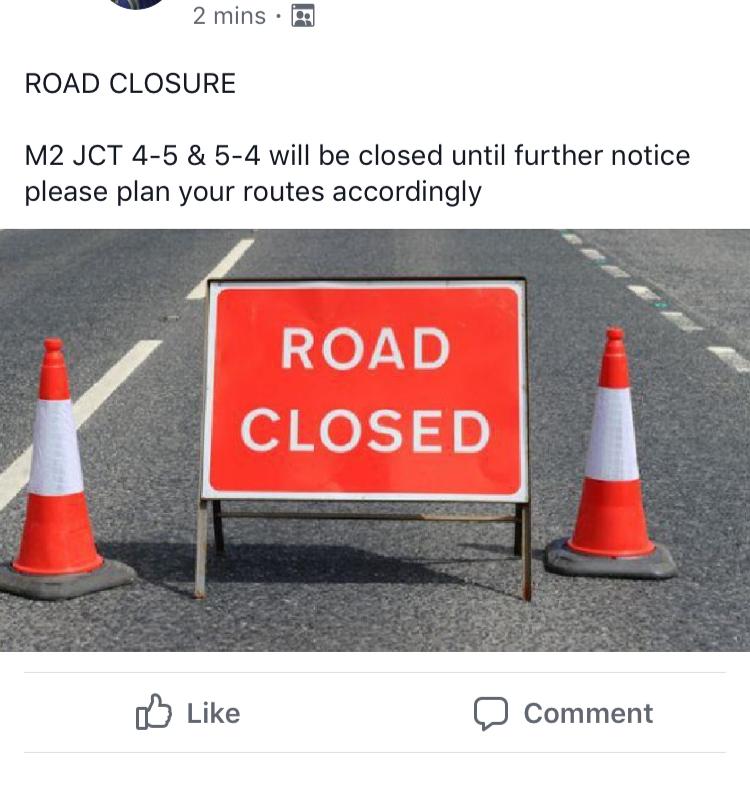 After negotiating many Country lanes and getting stuck in quite a few we managed to drop some extremely tired children off at 7:45pm, nearly 2 hours later than expected, the journey home was very testing on all of the drivers so a big well done to you all.
The committee of the Albany would like to thank Dreamland, The Unity Support Riders and of course all of the drivers who gave the use of their taxis and their time for free as without the drivers the trip would not be possible.