Cab hailing company needs a cash injection in the next three months to continue as a going concern, according to auditor's report on latest accounts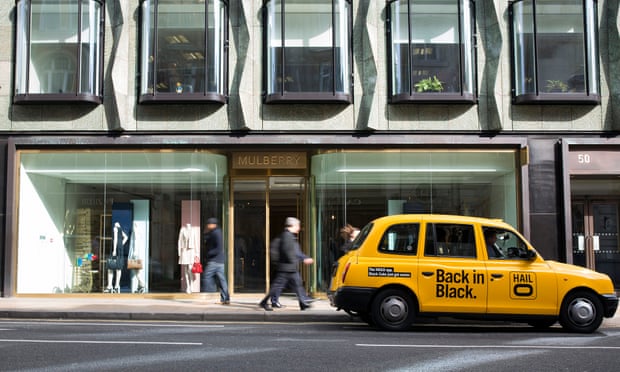 Cab-hailing app Hailo only has enough cash to operate as a going concern for another three months, according to an auditor's report released with the company's 2014 accounts on Sunday.
Over the course of that year, Hailo Network Holdings, Hailo's parent company, made a loss of £21.8m. The majority of that loss, £11.8m, comes from the company's now-discontinued North American business. Until October 2014, Hailo subsidiaries in Canada and the US offered its taxi-hailing service in cities including Toronto and New York.
But Hailo's continuing operations, in Britain and Ireland as well as Spain, Japan and Singapore, still contributed more than £10m of losses over the year. As a result, Hailo has warned that to continue as a going concern, it will require a new round of fundraising within the next three months. With further cost-cutting, it could last a further 12 months.
Halio says it is confident that it will be able to raise the further funds, with the board saying that they "expect to receive further funding in the near future and in the unlikely event that further funding cannot be identified, they will take any necessary steps to mitigate the risk of the business running out of cash in the foreseeable future."
In a statement, Hailo said that "with new CEO Andrew Pinnington at the reins since January 2015, Hailo will continue to consolidate its financial position and focus on increasing passenger and driver numbers in carefully selected cities across Europe. Our aim is to continue to work with local legislators and taxi industries to become Europe's number one taxi app."
But Julian Frost, writing for Hailo's auditor BDO, adds that "they currently do not have any committed funding, nor have they committed to any further cost reductions. These conditions indicate the existence of a material uncertainty, which may cast significant doubt about [Hailo's] ability to continue as a going concern."
Frost adds that Hailo's directors acknowledge that "to continue with the current cost base, the Group will require a further injection of funds, within the next 3 months, or within the next 12 months if further expenditure reductions are implemented, in order to provide ongoing working and growth capital".
Hailo told the Guardian that it "continues to be a strong business with annual revenue growth of 39% and a gross profit margin rising from 59% to 71%. The £21m losses includes the exit from the US. The core business made a loss of £10m, improving by 13% from 2013. As with all companies in the early or growth stages of their lifecycle, we have financial and funding plans in place which we are confident of delivering on."
Founded in 2010, Hailo provides technology allowing riders to hail and pay for traditional city taxis using their smartphone. For a short period over 2014 and 2015, it also let users hail minicabs, in an attempt to compete with "ride sharing" startups such as Uber for price-sensitive users, but it abandoned that approach in 2015. "We are doing this as its routed in a genuine belief that you, London's black cab drivers, provide the public with a crucial service," the company's chief executive Pinnington wrote at the time.
Tying itself to black cabs has made Hailo popular again among the often-militant cabbies unions of the world, but has also led to it struggling to compete on price. Where Transport for London estimates £23–29 for a six mile journey using black cabs, for instance, Hailo's chief rival Uber quotes just £13–18 for the same trip in minicabs.
And Uber shows no sign of relaxing the pressure on fares. On Friday, it announced an across-the-board fare cut in 100 cities in the US and Canada, arguing that to do so would not only encourage more riders on to the platform, but would boost volume by so much that drivers would also wind up making more money than they had before: "Higher demand means more time moving people, less time spent waiting around and more money for drivers … In addition, we are guaranteeing earnings for drivers to ensure that no one is disadvantaged."
The company also promised that if wages for drivers didn't rise as a result, it would reverse the price cuts.
Source: The Guardian