In 2009 14 Taxi drivers decided to help veterans get the Cenotaph after TFL, under Peter Hendy decided to shut down the Underground Network for Maintenance despite fears it would hinder the veterans getting to the remembrance Sunday parade. The day proved to be such a success that the 14 drivers decided to do it again the following year, coordinated by Mike Hughes.
Over the next 10 years those 14 Taxis grew to over 150 in 2019 which give over 1000 free rides to veterans from all of the mainline railways stations, various services clubs and Victoria Coach Station to the top of Whitehall so that they can participate in the parade.
Also many of the companies associated with the taxi trade in London help out on the day by providing marshalls at all of the mainline railway stations. Mike gives a briefing to all taking part at GSS at 7:00am on the day where the marshalls are provided with high-vis vests kindly sponsored by the London Cab Drivers Club.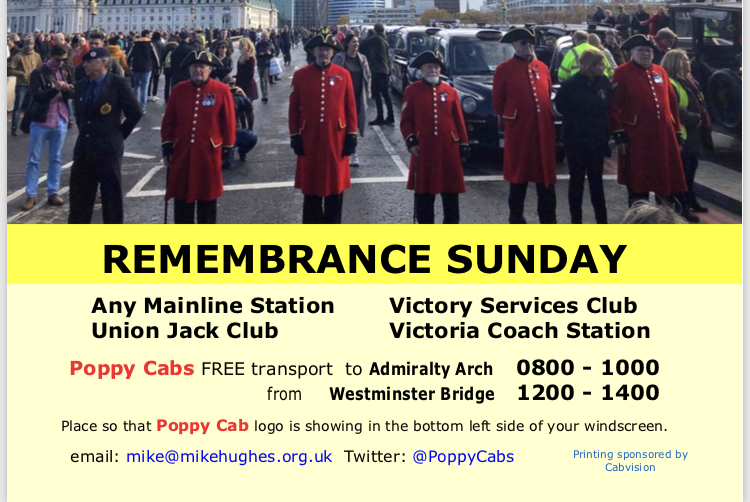 Poppy Cabs even got the recognition that they deserved this year with Sky News coverage and and lots of praise from celebrities and presenters on numerous media channels.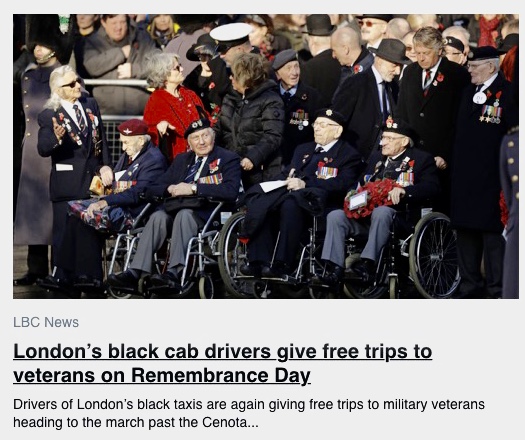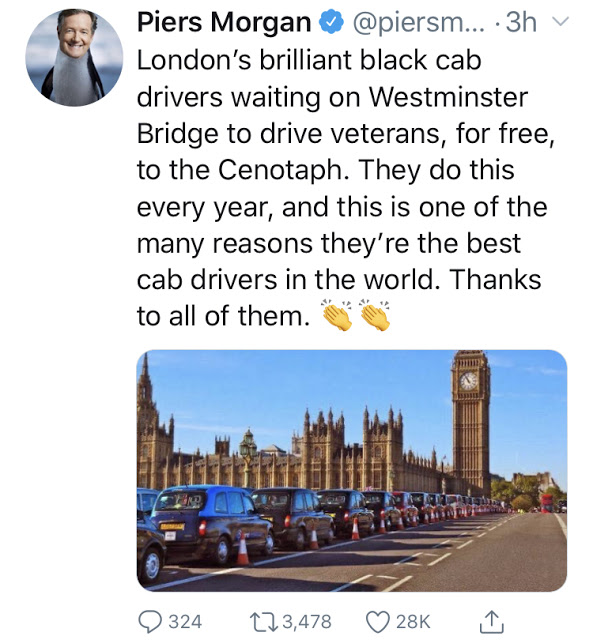 Mike Hughes, Independent Coordinator Poppy Cabs and London Taxi Driver, said: "The Poppy Cabs service is an integral part of Remembrance Sunday, involving hundreds of proud London taxi drivers coming together to support our country's veterans.
Over 500 veterans have made use of the free service have in recent years and this initiative perfectly demonstrates the amazing spirit and generosity of kind-hearted London cabbies.
The generosity of London's Cabbies has been replicated around the country with the Poppy Cabs initiative entering Edinburgh.
On social media a spokesperson said: "We are finally up and running! 2019 is our first year providing free fares to our Veterans to get to the Remembrance Day service. We hope we with support we can provide this every year"
Just like the service in London, taxi drivers will volunteer to take part by identifying themselves to veterans using poppy signage in their windscreen.
Swindon also saw Taxi drivers giving free rides to veterans in their area.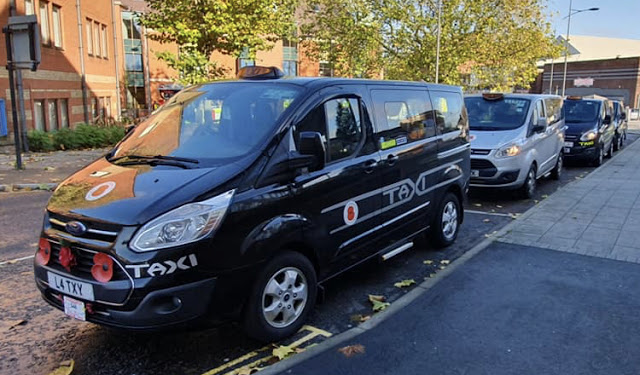 London's taxi drivers do not provide this service for any Kudos, they do so out of the kindness of their hearts and to give a little back to those who gave so much for our future.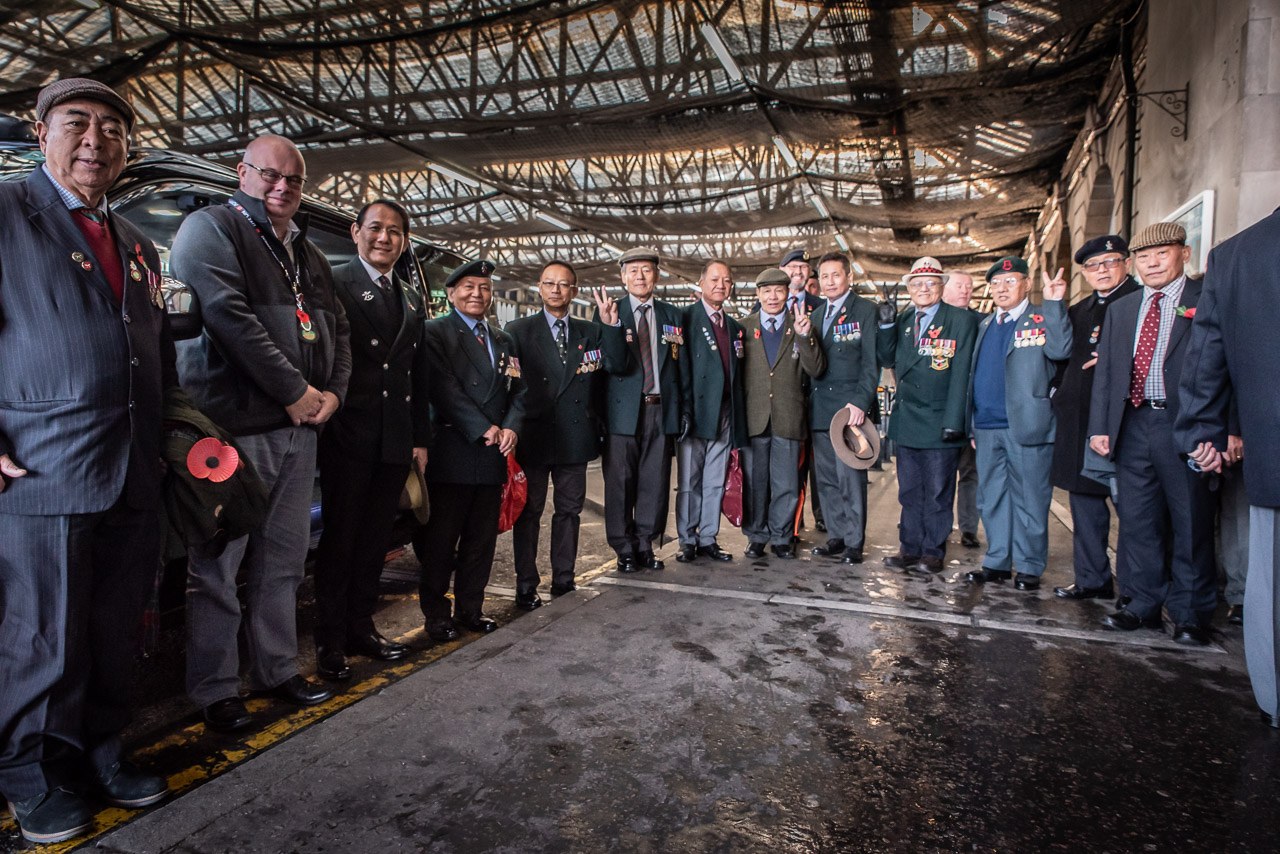 London's Taxi drivers were also joined by the London Vintage Taxi Association who also provided free rides to the veterans from Waterloo Station.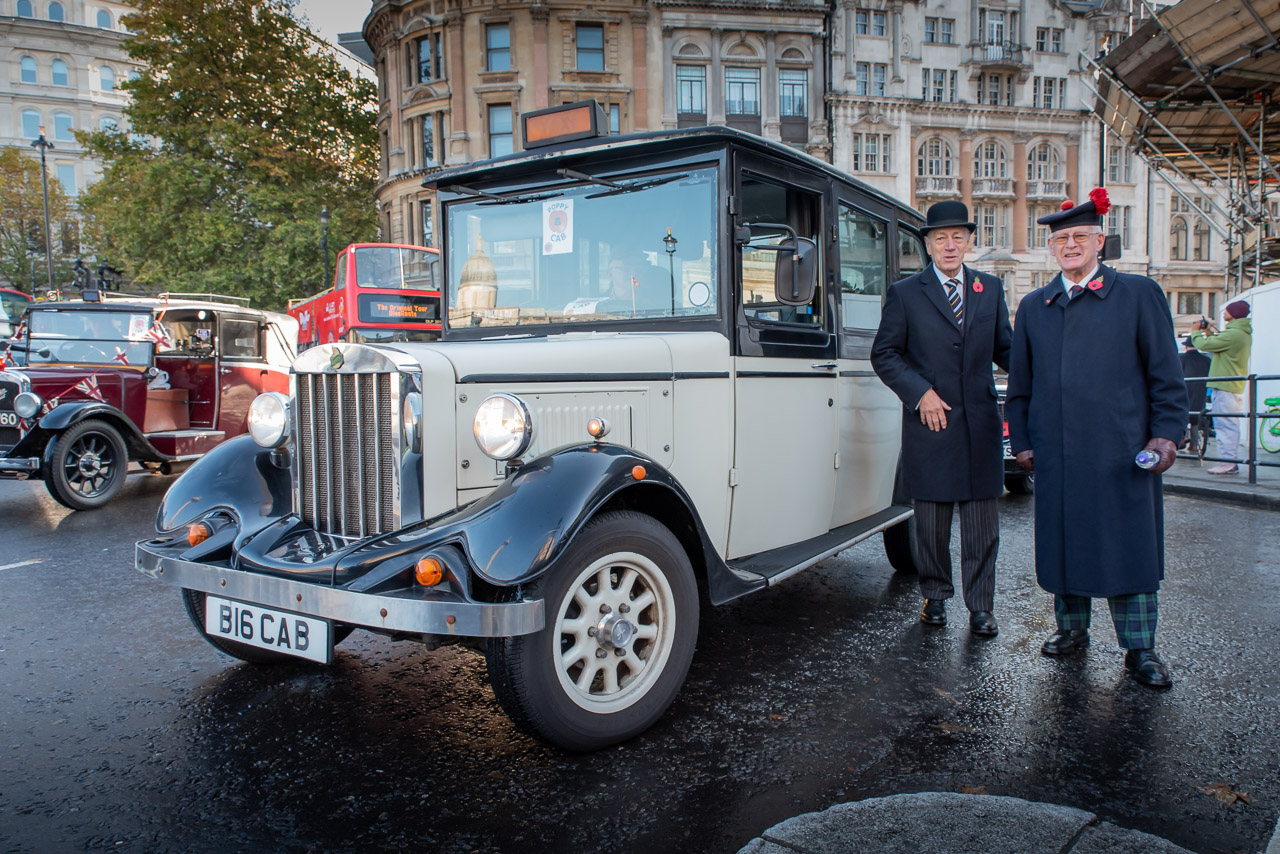 After the ceremony the Taxi line up on Westminster bridge to p[provide transport for the veterans back to the various clubs and railway stations.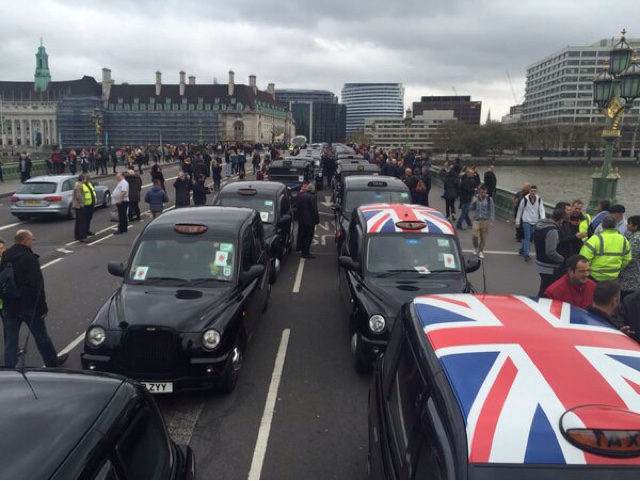 Mike also oprganised a special Poppy Cabs Pin badge this year of which there are still some available if you would like one, you can pick one up from various places around London with a suggested donation of £6.00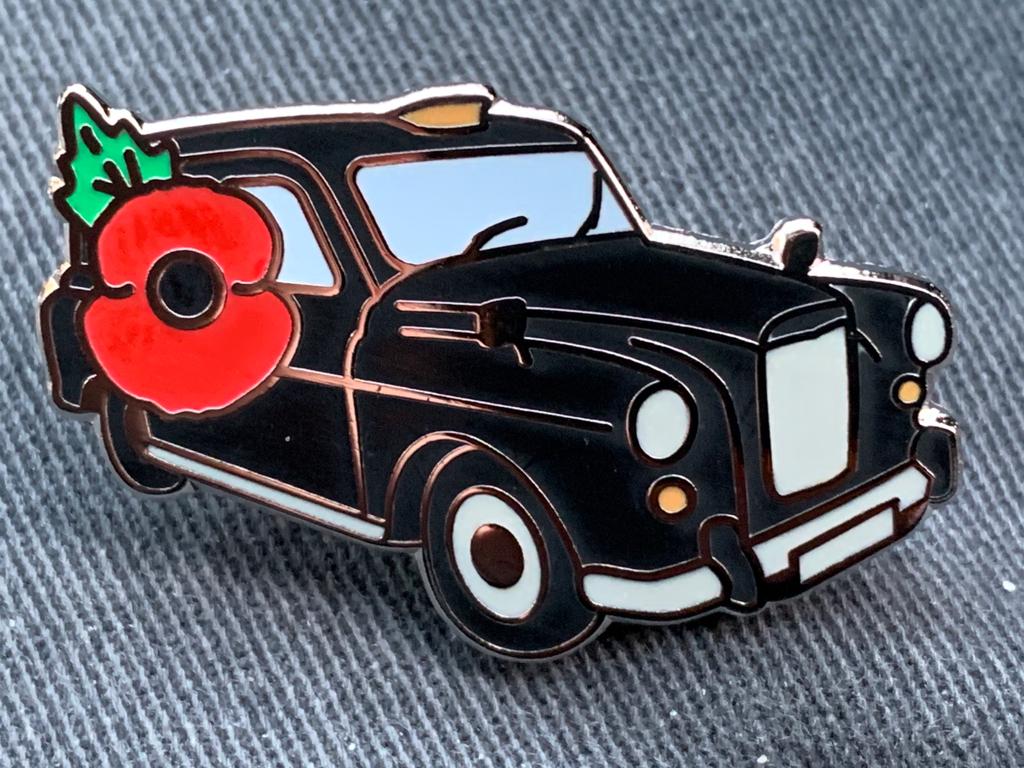 Many thanks got to Mike Hughes for the tremendous effort it takes to organise Poppy Cabs and thanks to Jon Cox for the great pictures of the day.