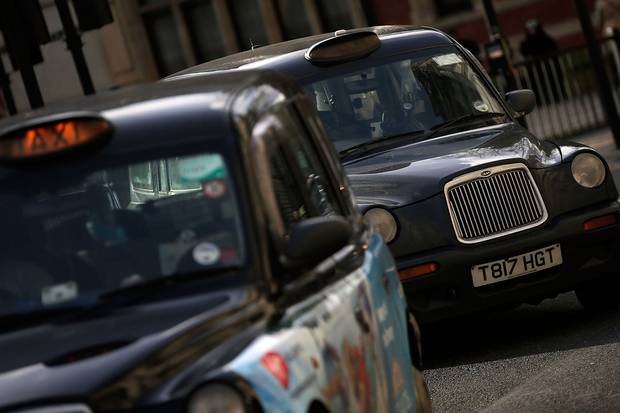 A taxi driver drove through the West End unaware a passenger had left her baby in the back of his black cab.
Ertan Rasit said he only realised there was a child on the back seat when he saw the two-year-old in his rear-view mirror standing herself up to peer out of the window.
Mr Rasit, 44, raced back to Shoreditch, where he had dropped off the mother to try and find her.
He said: "She was surrounded by 30 people and police, and screaming hysterically.
"I got out with her baby and the crowd started cheering and clapping. It was like a movie scene."
Mr Rasit, from Plumstead, added: "She had shopping and the baby in a sling. She paid and I drove off.
"People leave laptops, but never anything like this."