Didn't take long for the Met police to go back on their word of making an effort for a better understanding of the problems Taxi drivers are facing around London' West End.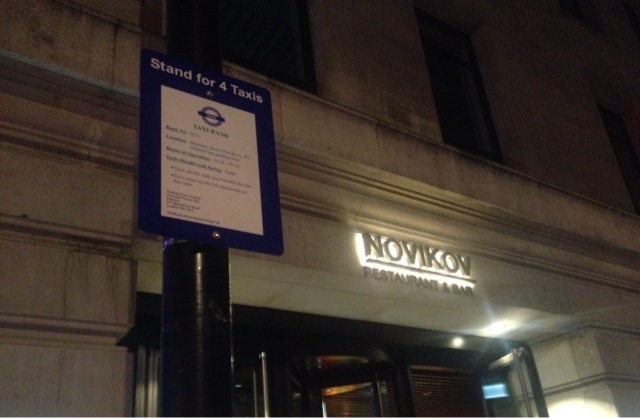 Over the last 8 months drivers attached to the Mayfair mob have regularly been calling 101, to report cars/minicabs parked on our ranks at venues around the West End. Callers were given a CAD number which is recorded as a complaint that can and has (in certain cases) resulted in a site visit.
Well it now seems the police have taken it upon themselves to downgrade our complaints. Callers using 101 to complain about rank contraventions, will now be given a CAH number.
This means that future calls will only be recorded as a phone call, rather than a complaint. Also site visits will no longer be afforded to drivers complaining about cars refusing to move off our ranks.
In fact this looks to all intent and propose that the Met are sticking two fingers up to the Taxi trade, saying "just get on with it". Not the first time we've seen the Met attempting to massage their complaint statistics…no complaints….no problems.
On a brighter note, the promised extension of the Forge rank from two spaces to four, has now been marked out and fully approved. In spite of fierce opposition from our competitors, the rank extension is a direct result of the Mayfair Mobs expansion into the City, with regular "hits" at this establishment, resulting in work being won back from the touts.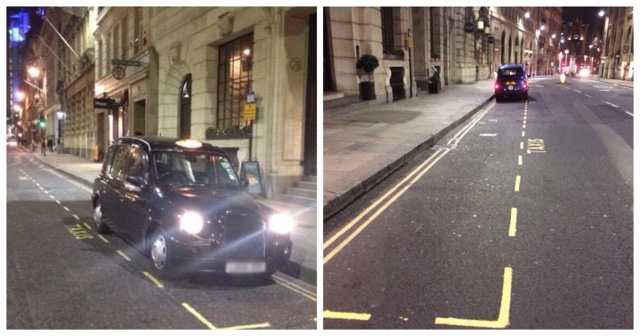 The rank has been extended forward leaving little space for the cars to illegally plying for hire .
A big thank you must go to @davebenidorm166 who has been relentless in pursuing the City of London Corporation over this extension. Well done Dave.