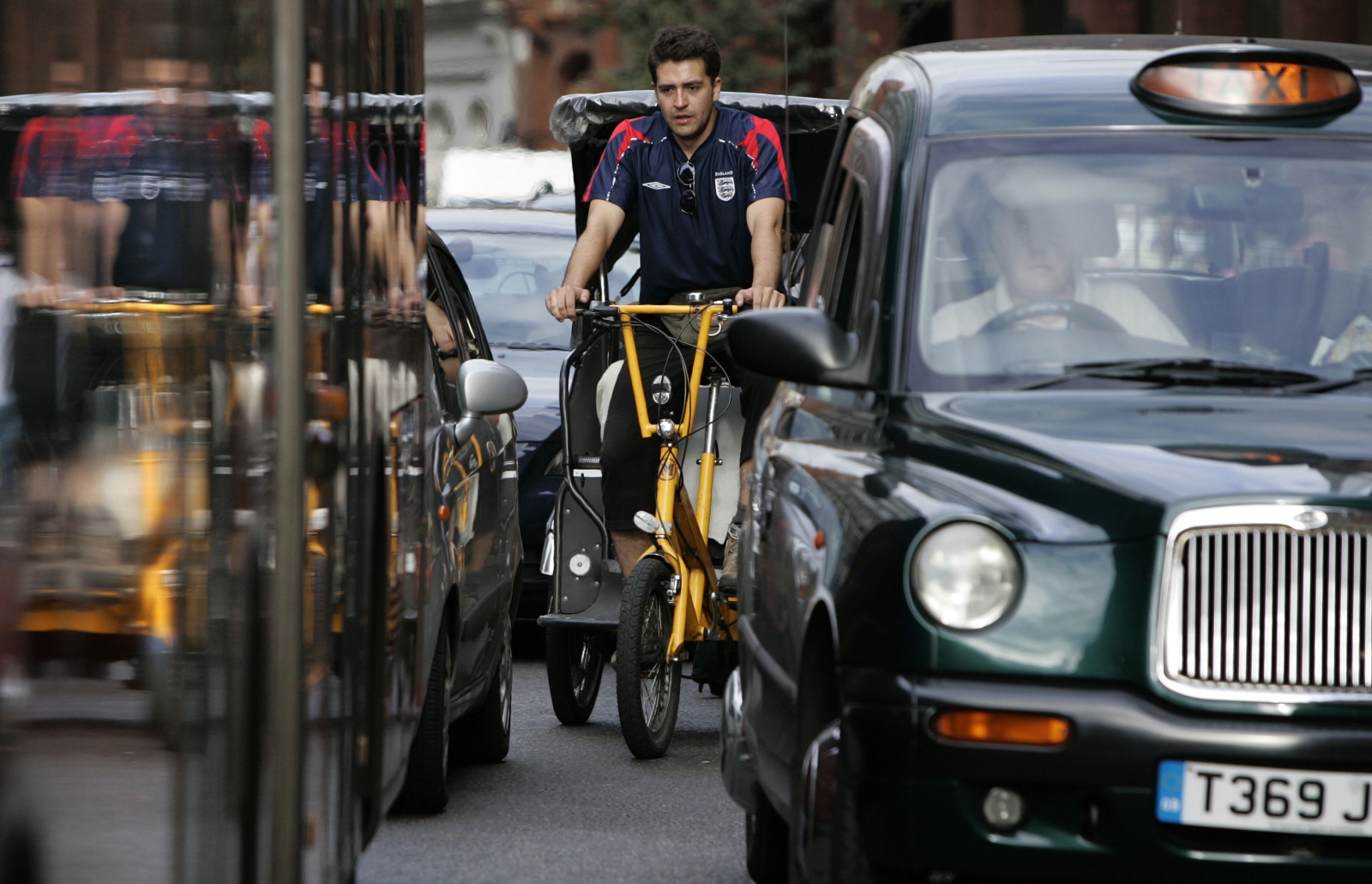 MPs' inaction over Rickshaws in the capital will cost lives, according to the London Taxi Driver's Association.
Bob Oddy, deputy general secretary of the trade union, told IBTimes UK that the vehicles, otherwise known as pedicabs, can flip-over and throw passengers out.
"Fortunately, no one has gone under a passing vehicle, but I'm afraid it's going to happen and when it does a lot of the parliamentarians, who have not acted when they might have acted over the last few years, are going to be looking for a lot of reasons to justify their inaction when someone gets killed," Oddy said.
The union official's comments come after the Law Commission recommended giving local authorities the power to ban rickshaws who fail to meet safety standards and advised that the vehicles could be licenced.
The move, if enacted, would bring London in line with other capital cities like Berlin and Amsterdam.
But Oddy said that it was unlikely that the Law Commission's recommendation would be acted upon until after the 2015 General Election next may and he argued that "primary legislation" from the House of Commons is needed.
"It's primary legislation that's required and parliament feels it has more important things to deal with, I guess," Oddy told IBTimes UK.
"Unfortunately, it's unlikely that the Law Commission's recommendations will be acted upon because of the coming general election.
"But when they do get around to it, whoever gets elected next year, what's been recommended is that there's an opportunity for different areas around the country to licence or not to licence.
"It's probable that they won't ban them nation-wide for that reason."
"You can't licence a vehicle that's inherently dangerous."
The comments come after figures from Transport for London and the Metropolitan Police revealed that there were more than 650 incidents involving rickshaws in 2013.
Friedel Schroder, the director of BugBugs and the chairman of London Pedicab Operators Association, admitted to IBTimes UK that there are some "cowboy" rickshaw drivers on the streets of the capital.
"The cowboy operators will have a bike and run it into the ground, so there's no regular maintenance or training," he said.
But Schroder claimed that pedicabs have been one of the safest forms of transportation in the last 15 years in London.
"You have had no fatalities in the last 15 years, compared with 10 a week from motorised vehicles in Central London," Schroder.
"The detractors will work with a lot of hearsay and, unfortunately, it's not as libellous as it should be.
"They have the idea that they can stamp something out while it's still in its birth phase."
Schroder also claimed that the taxi drivers' efforts to oppose the rickshaws have "backfired" because the number of pedicabs have grown from hundreds to up to a thousand in London.
Source: IBT