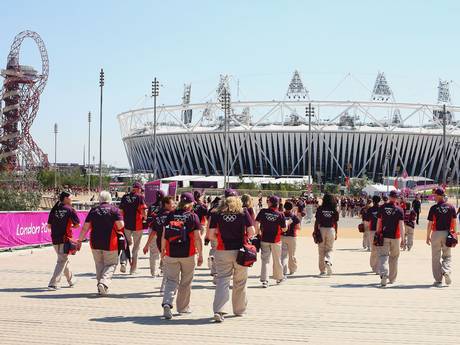 Olympics bosses have said that they have taken on too many unpaid volunteers for the Games.
In particular, they have been "astonished" by the low demand from VIPs for volunteer-chauffeured cars. So few of the BMWs are being used that many of the 9,000 drivers have been left twiddling their thumbs for large parts of their 10-hour shifts.
After complaining to bosses, many are now being given days off so they can fill empty seats in venues and enjoy the sporting action.
Some 70,000 people became Games Makers, with roles from stewarding crowds to mopping the handballs courts. A source said that while the vast majority were content, more than 100 did not turn up for their second shift, frustrated with the nature of their work.
A role as a volunteer driver was seen as one of the most prestigious tasks, with several days of training given on how to meet and greet clients and navigate the Olympic Route Network.
Last week Richard George, director of transport at Locog, sent an email to drivers who take VIPs from hotels to venues. He wrote: "I think it is fair to say that we have been astonished at how low the demand for our services have been so far … We are therefore now looking at additional roles in which you can be employed so your valuable time is used to best effect."
He added: "We will build on some of the feedback you gave me — that most of you would prefer to have 'days' off rather than shorter shifts … I get that completely — somewhere out there is some great sport to watch!!"
The lack of use of official cars is likely to raise questions on the need for the Games lanes of the Olympic Route Network which are reserved for vehicles on Games business.
SOURCE: The Independant