The Worshipful Company for Hackney Carriage drivers have taken the difficult decision to cancel the annual Magical Taxi Tour to Disneyland in Paris.
The annual event takes children with life-limiting illnesses in a trip of a lifetime to Disneyland Paris to give them a break from their world of therapy and treatment in a fleet of 100 London Taxis, supported by the City of London Police, London Ambulance Service and the AA.
The children are transported in a fleet of 100 London Taxis on the Friday, escorted by City of London Police & French Gendarme motorcycle outriders who close the roads as the convoy passes through, they get spend the Saturday in the Disneyland park where they are allowed priority passes to get on the rides, they are then treated to a spectacular Gala Party in one of the Disney Hotels in the evening and return on Sunday.
The trip was cancelled in 2020 due to Covid-19 Pandemic and it was hoped that it would be able to resume in 2021.
In a letter to drivers and support staff, the committee said "It is with a heavy heart that we have to write to let you know we are having to cancel this year's Magical Taxi Tour to Disneyland Paris".
The trip was planned to take place over the weekend of 1st to ther 3rd October this year and letters of invitation had already been sent out to drivers wishing to take part.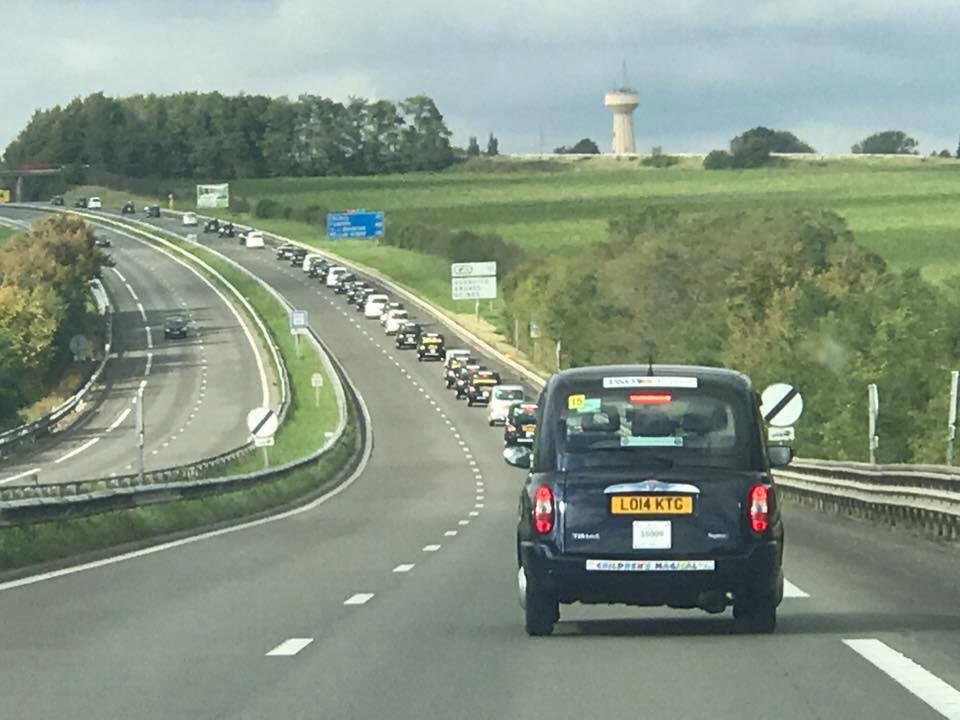 Taxi News spoke to Phil Davis, who is the driving force behind the Magical Taxi Tour, where he voiced his concerns over taking children with suppressed immune systems to France. He was concerned about social distancing and keeping the children safe.
The letter continues " The situation across the channel is not good, and we are unable to predict what is going to happen in the months ahead. Thank you for your continued support and we look forward to being able to organise the trip again next year".
The trip is planned to take place in September 2022 and we hope that next year will bring better conditions and that the trip will go ahead as planned so that even more children are able to experience this once in a lifetime event.