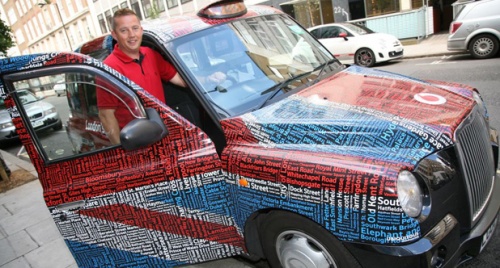 Vodafone have made 1000 taxis available in London which come with built-in mobile chargers which are free to use to customers.
Olympic visitors who may have forgotten their mobile charger will be pleased to hear about the new Vodafone Taxi's , as well as those doing a lot of browsing while navigating around the capital. The battery-life of current smartphones is always causing the guys at 3G problems and this is a novel solution from Vodafone.
The Vodafone Cabs are pretty easy to spot because they are covered in a huge Union Jack and have a huge Vodafone logo on the side. So if your looking for a cab and want to charge your mobile at the same time then flag one down !
Vodafone have released a new advert to promote the new service which features the Star Wars Master Jedi Yoda. Yoda uses the Vodafone Cab to charge his light-saber which has run out of power due to him taking down way too many Imperial Stormtroopers.