While Uber might have dodged attempts by Transport for London (TfL) to regulate the app-based taxi firm, British drivers have now revealed that they are so badly treated by the company they are now suing the firm for workers' rights and compensation for lost earnings.
James Farrar, 47, from Hampshire, was formerly a software developer. In January 2015 he decided to start an NGO advocating better networked rights for workers. To support himself while working on his NGO, he decided to become an Uber driver.
However, just three months after he joined, Farrar was assaulted by a passenger during an Uber job. When the police wanted to investigate his case, Uber took 10 weeks to cooperate with the law and provide the details of the customer who assaulted him.
"I realised I had no rights. Uber has all the control, over the customer details, over how much I can charge, over which passengers I take, but I take all the risks. If I crash, get injured or assaulted, it's all on me. I realised that if Uber didn't cooperate, there's nothing I could do about it," Farrar, a founding member of the United Private Hire
Drivers (UPHD) union, told IBTimes UK.
"When I went to talk to Uber about why it had taken 10 weeks, they were quite hostile to me. The head of driver operations accused me of trying to record the meeting and then said I was trying to 'reverse engineer the process'. I don't even know what that means."
Weekly Uber earnings below the minimum wage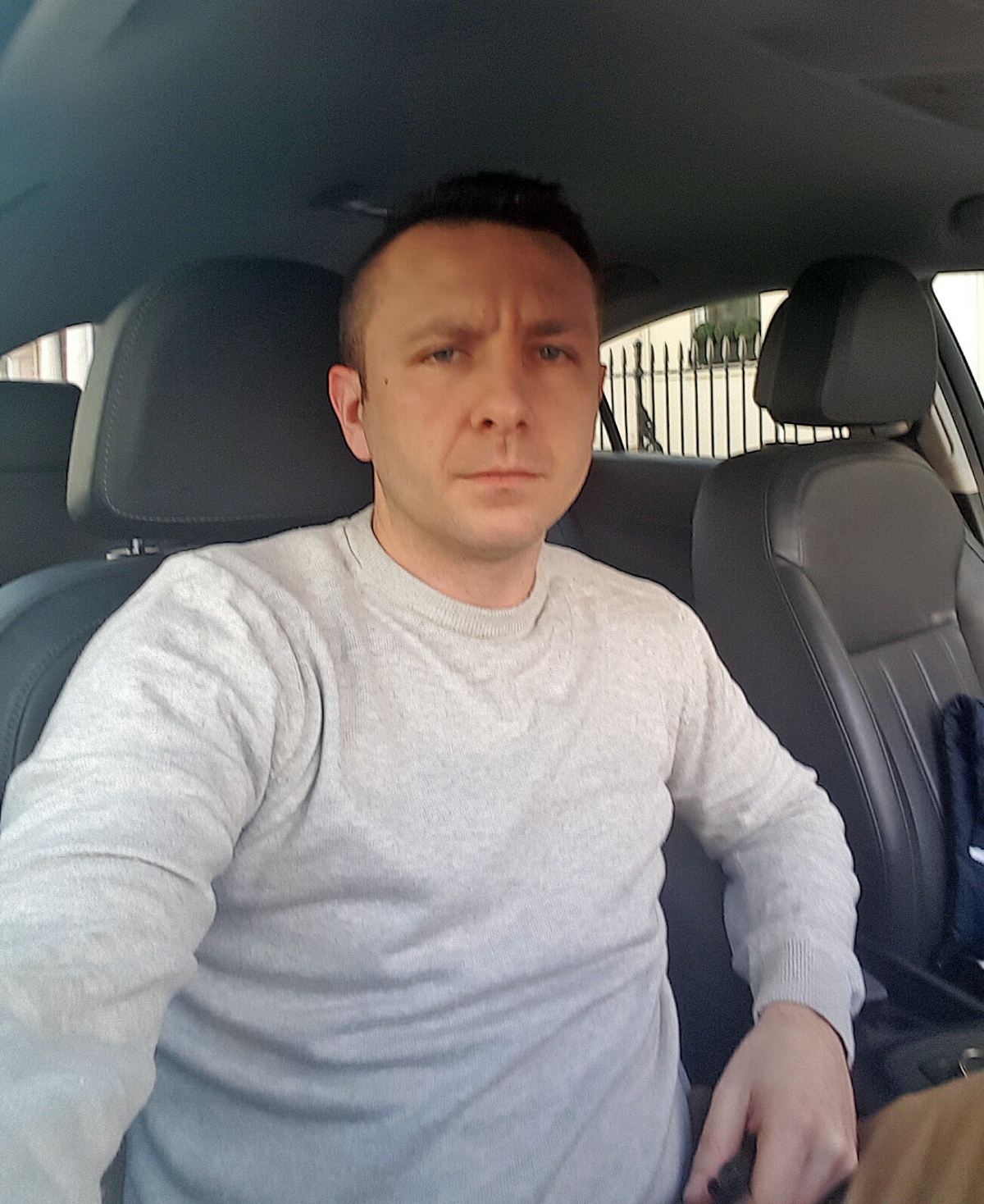 Farrar is also unhappy as he feels that the last 12 months' spent driving for Uber have been a waste as he has lost money. After paying for expenses from car financing, petrol and taxes, he makes £5.03 an hour, way below minimum wage.
"Uber says its best drivers in London work 46 hours a week at £19 an hour," he explained.
"That equates to £874 a week, but then if you minus 25% commission of £218.50, £270 for the cost of renting a Prius, £100 for fuel and £15 for a carwash, then you are left with £270.50, which works out at £5.88 an hour. So what about the drivers who aren't at the top?"
But he is not alone with finding it hard to afford to be an Uber driver. Fellow vehicle helmer Lucas Malec, 32, a career taxi driver who has driven for many of London's biggest taxi operators for the last eight years, is equally unhappy.
"I was one of the founding taxi drivers with Uber UK when I joined them in January 2014. It used to be very good, I used to drive for a few hours and earn decent money, and there's also a bonus from Uber," Malec told IBTimes UK.
"If you completed a certain number of jobs a week, you get a bonus £2 for every additional job. It came to about £180-£250 a week in bonus. As I used to rent a car, some of my salary each week had to go towards paying for the car, so the bonus was very important and helpful."
Fares down, drivers up
According to Malec, in 2014 when Uber UK first started, the minimum fare was set at £7.50, with a surcharge of £1.50 per mile. However, the prices have been dropped twice and today, the minimum fare is £5, with a surcharge of £1.25 per mile, which makes a huge difference to the drivers.
Also, there are far more Uber drivers in London now than before, so there is not enough work for all of them. Many drivers who were lured in by Uber's flexibility are now bound by car financing contracts. They cannot leave Uber as they have to make payments for a specified period of time before they can give the car back and work for another taxi operator, which will require the driver to rent their cars instead.
"At the moment, to earn decent money, you need to work 80-90 hours a week on Uber X. When I first started, I could work 40 hours a week on Uber X. When Uber came to London they suggested the prices, and the prices were already very good for London consumers compared to taxi prices then," Malec stressed.
"The London taxi industry is completely broken. Uber has gone way too far. It's a race to the bottom now. Big companies like Addison Lee are now competing with Uber to fight for customers, so the one who is the cheapest will win. It doesn't affect the company; it affects the drivers."
On top of this, Farrar says that drivers can earn £300 every time they refer a new driver, so Uber drivers are less likely to be honest about how little they make as they need the bonus to survive, and that then compounds the problem as there isn't enough work to go around.
Suing for better rights and compensation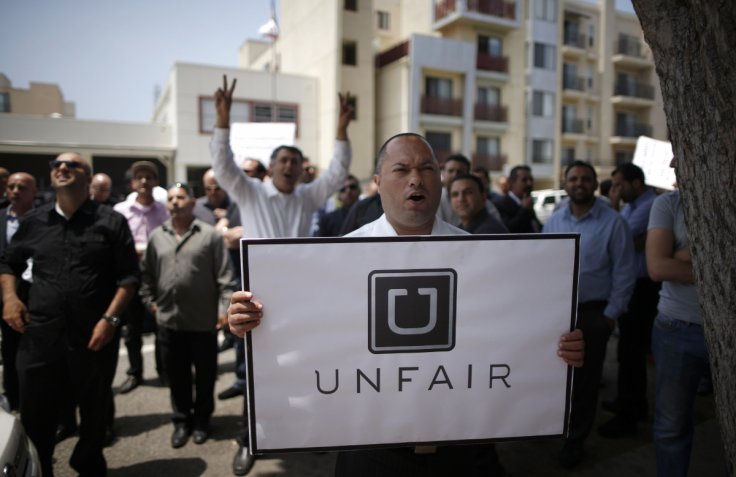 Uber drivers in the US are already engaged in a class action lawsuit against the company over unfair working rights
Farrar is also a member of the GMB union, professional drivers' branch, and he is one of 15 members who are now involved in the British equivalent of a class action lawsuit against Uber after protesting and failing to receive any answers from the firm, which has said it will only deal with individuals.
The case is to be heard in July. Leigh Day Solicitors, who are handling the case, say they have spoken to an additional 100 Uber drivers who could also have a viable claim against the firm. In the US, there is already an Uber class action lawsuit ongoing over the exact same issues.
"Uber says that all its drivers are independent self-employed 'partners'. We're claiming that they're workers under UK law and that they're entitled to minimum wage, holiday and protection from discrimination and detrimental treatment if they raise a complaint," solicitor Nigel McKay told IBTimes UK.
"We think that the way Uber operates falls within the statutory definition of worker, in particular, in the way they control their drivers. They determine the fares, the routes. They have this appraisal system through the user ratings. So if you fall below a certain rating you're terminated from the system. They have ways to determine who picks up customers. Drivers are told they shouldn't turn down customers on the app. If they do decline, then they can get cut off the system completely.
"We've been working on this case since April 2015 and we're confident of success with this matter. We will be seeking compensation for past breaches of employment legislation and the drivers who are part of that claim will be entitled to that, and it would apply to all Uber drivers going forward."
IBTimes UK put the allegations from UPHD and the Uber drivers to Uber, and were given this response from a spokesperson: "In London we have over 1.5 million regular Uber users and 30,000 more sign up every week. Uber is growing rapidly in order to keep up with the overwhelming customer demand.
"As with all licensed private hire operators in London, Uber partner drivers are fully licensed by TfL meaning they have been through the same background checks as all taxi and private hire drivers.
"Uber is a hugely attractive option for private hire drivers as they can become their own boss and work when they want. So much so that two thirds of new partner-drivers joining the Uber platform have been referred by another partner because they love the freedom and flexibility the service provides."

Source: International Business Insider