Private hire car firm Addison Lee says the number of new minicabs has risen by 56% in last two years, largely thanks to Uber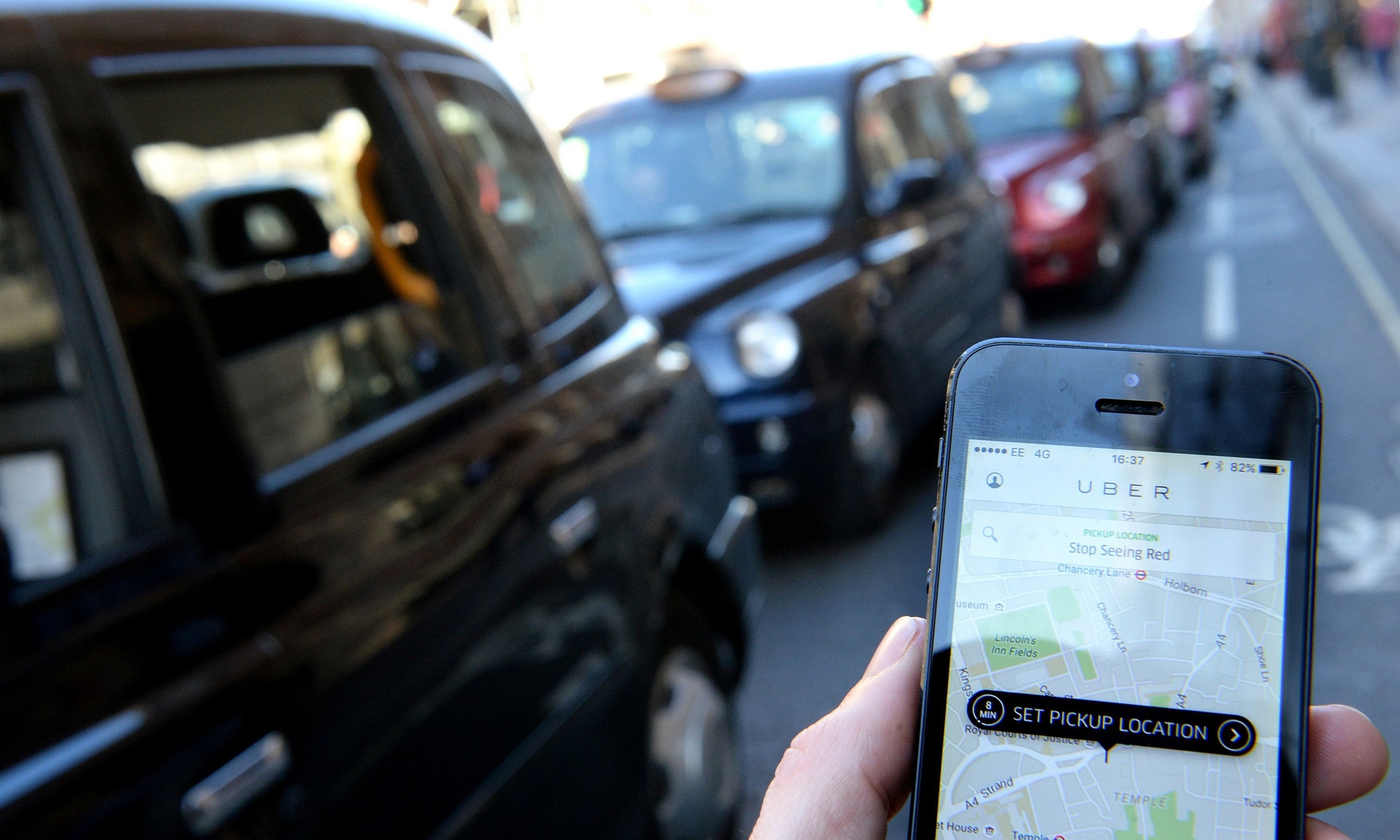 There are nearly 90,000 licensed private hire drivers in London. Photograph: Anthony Devlin/PA
David Hellier
An increase in the number of minicabs in London has lengthened journey times by an average of 10% over the past 12 months, according to research from Addison Lee.
According to the private hire car firm, the number of new entrants to the market has increased by 56% over the past two years. Much of the growth is down to the success of Uber, the ride-hailing app, which has gone from zero to more than 20,000 private hire cars in just three years.
There are nearly 90,000 licensed private hire drivers in London in total, and estimates suggest the figure will rise to 128,000 in the next two years.
Addison Lee's chief executive, Andy Boland, says: "Our drivers and passengers have been telling us that London congestion has been getting worse and that journeys are taking longer. Now we have the evidence. At busy times, some parts of the capital are literally grinding to a halt."
There has been growing pressure on politicians in recent months to impose restrictions on the number of cabs in the capital, both because of congestion and pollution, but Andrew Jones, a minister at the Department for Transport, said earlier this week that the government would not do so.
The growing number of minicabs in the capital persuaded the mayor of London, Boris Johnson, to say last May: "We must be able to take action against the threat posed by the massive increase we are seeing in the number of private hire vehicles."
For Boland, too, there are too many drivers. "Congestion and slower journey times are huge issues for London drivers," he said.
Uber launched a car-sharing service, UberPool in London in November, claiming it would cut congestion and pollution given that strangers who would otherwise be travelling in separate cars would be sharing rides.
Some Uber drivers, however, have resented having to offer the UberPool service, which offers individual passengers reduced fares, and others have said that the huge increase in the number of minicabs in the capital has adversely affected their business.
Uber has always opposed a cap on the number of vehicles operating as minicabs in the capital.
An Uber spokesman said: "Millions of cars and vans drive on London's roads each day but at any one time just 4,000 are with Uber. In the congestion zone during charging hours Uber accounts for less than 3% of the traffic. Uber supports schemes like the cycle superhighway but we share the LTDA's concerns about the congestion problems these works are currently causing.
"The Department for Transport's own figures suggest three things are responsible: delivery vans, low petrol prices and a growing economy.
"Everyone has to play their part in tackling these challenges. More than four in 10 Uber trips are now in hybrid vehicles which produce less pollution and our new UberPool service allows people going in the same direction to share their journey, which will mean fewer cars on the streets over time."